Weddings by SheyiKreations Photography, Dubuque IA starts at 1895
Your wedding day is going to be a serious contender for the happiest day of your life and rightfully so. The memories live on forever in your heart, but with SheyiKreations Photography,Dubuque IA, they live on forever in your record books as well. Wedding photographs are images everyone holds on to for decades to come and our goal is that years later when you look back at your high quality photographs every moment and every emotion of your special day is rekindled as was captured in that image.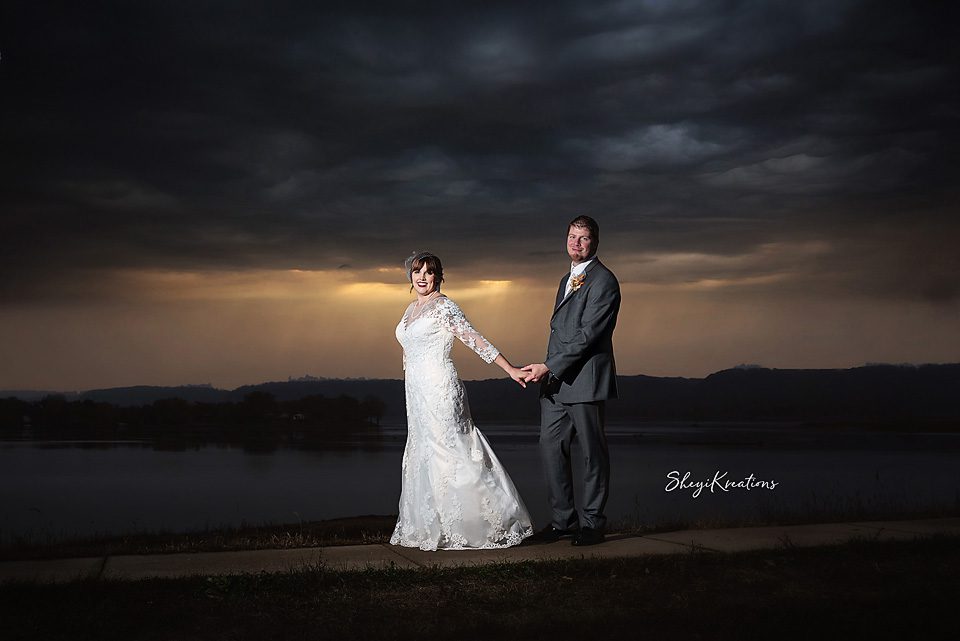 Covering Dubuque IA,  and the Tri-States area, we bring professional wedding photography to your special occasion (your wedding day). The challenge with Wedding photography is capturing the moment accurately, this is not as easy as it looks, but  SheyiKreations Photography is up to the task. Our experience with photographing weddings help you capture the emotion in every picture with high quality photographs.
We are also available for destination weddings at budget friendly prices. Wherever you may be, we would go out of our way to make sure your special day is well photographed and make memories that last for a lifetime and even many years after that.
Our experience also makes us very flexible with the occasion, we are able to bend to the theme of the occasion and make sure the transition from the real experience to the photographs is as seamless as they should be. From the initial planning, we are available to capture the entire experience from the smiles and the laughs to the hugs and kisses.
Our approach to the occasion is very personal and non-intrusive. We would make sure it is like we are not even there, and let the beautiful images speak for our presence. Our personal approach also allows you to build a personal bond with your photographer, so the connection is established even before the big day to make for a seamless experience during the event. We would hate to force it, so the personal connection would make for beautiful images of your beautiful day.
Wedding packages offered include photo albums and artistic prints and starts from 1895.
To find out more about our wedding and portrait packages including albums and art prints, click on Contact Us or simply call us on 563-265-2784.
SheyiKreations Photography is listed as a wedding photographer in the Dubuque, IA wedding section of wedfolio.